Serviced Areas
Top location, Cheaper than halls,
The property was in need of updating,
My first year at Plymouth University saw me rent a property from Home Student Link.

Pros:
Great location
Less expensive than other options
Good vibe within the house amongst housemates
All inclusive of bills
I had a spacious top floor room looking out onto the university
Friendly staff

Cons:
We were burgled multiple times throughout the academic year
The cleaners didn't do a great deal
Was misled by the Home Student link into thinking that I'd be sharing with mostly first years, but this was not the case
The noise from outside prevented me from sleeping
The kitchen was home to parasites
Some kitchen appliances did not work for the first semester
It was a cold house
The WiFi was absolutely shocking

Overall I did enjoy my time at a Home Student Link property, as student accommodation it'll do. Would not however, choose to stay again.
| | | |
| --- | --- | --- |
| Value for money | | As a student, it's much cheaper than halls |
| Service & support | | Was let down on multiple occasions for complaints, maintenance. |
| Quality | | The building I lived in could do with updating. |
| Location | | My property was a stones throw away from the UNI |
| Overall rating | | Average |
Social Activity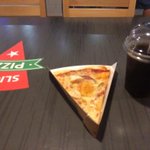 Enjoying a cheeky slice! @tweet_a_pizza http://t.co/uRa9SXlVof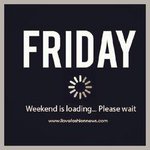 #FridayFeeling :) http://t.co/daa6Z9jCCa
Nearest Businesses